The Approach & Management Principles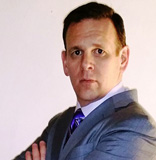 To accomplish our goals we utilize standard Project Management principles and methodology. Where M.T. Fiore & Associates, LLC differs in their approach is the addition of a "Best Practices" Methodology for Application Development and Integration. To combine project management and technical "Best Practices" we have developed an integrated methodology called Enterprise Management Practices.
The Enterprise Management Practice in a distributed environment, as most companies have, addresses the challenges businesses face with a large set of variables and inter-relationships crucial to productive time, availability, capacity and scalability. M.T. Fiore & Associates, LLC Enterprise Management Practices has developed a project methodology that provides an approach for identifying, analyzing, designing, implementing and supporting solutions that address these issues in a logical step-by-step process.